Date/Time
Date(s) - Apr 20, 2018 through Apr 22, 2018
12:00 PM - 6:00 PM
Location
Dallas Market Hall
Intergem will be back in Dallas for the Spring show April 20 – 22, and will be back in the larger main hall. The show hours are Friday noon – 6 pm, Saturday 10 am – 6 pm, and Sunday 11 am – 5 pm.
This is open to the public, with a separate wholesale section.
We are always working on new pieces and should have a good assortment for the Dallas Show.
You may download and print the image below for free admission to the show.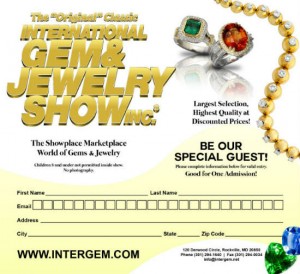 And you can go to Intergem's website for more info on other participating dealers. https://www.intergem.com/events/upcoming-shows/dallas-tx-april-20-22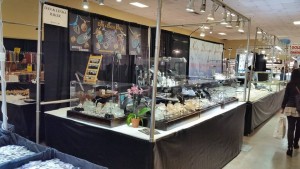 We hope to see you there!